Marillion's first album with h Finally gets A Deluxe Release.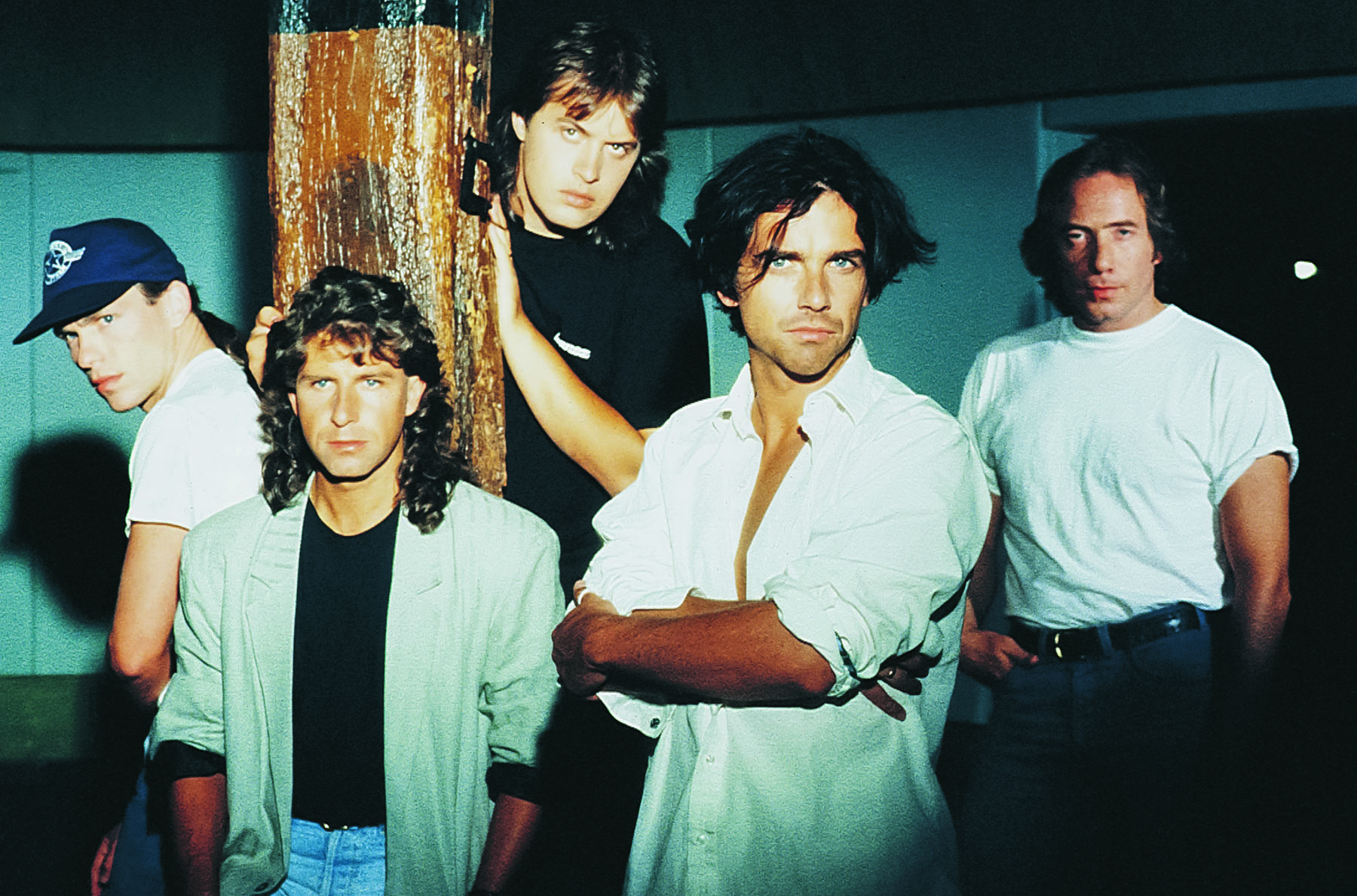 Marillion are pleased to announce the final in our series of Deluxe Editions of the Marillion EMI Studio albums. Seasons End will be released on the 19th May as 3CD/Blu-ray and 5 LP 180g vinyl sets.

The album has been remixed by Michael Hunter and sounds noticeably richer than the original while maintaining its original character and new artwork has been created by Simon Ward.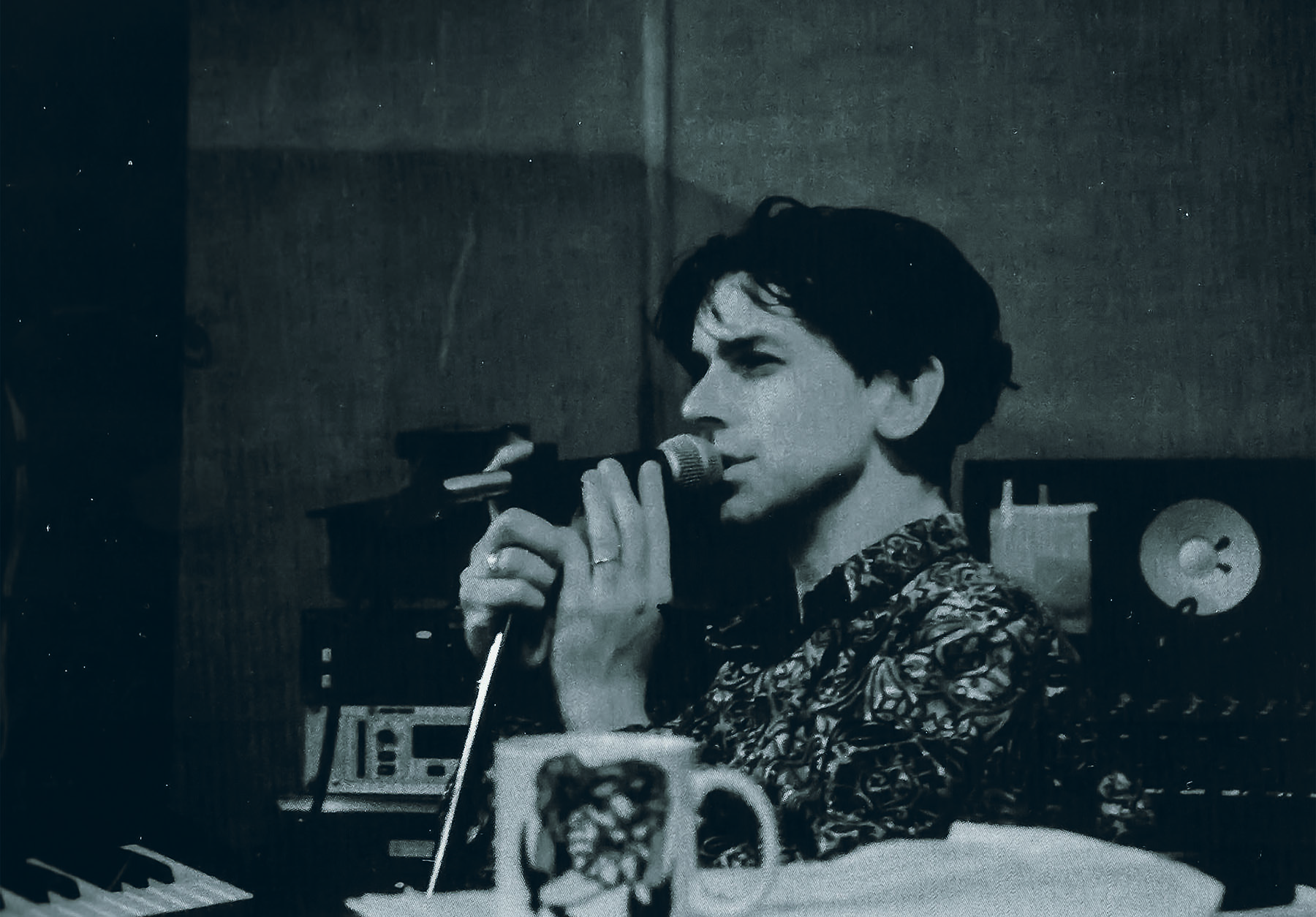 In addition, both formats also include the album performed live in its entirety on the Sunday night of the Marillion Weekend in Leicester on the 29th May 2022.

As well as 48/24 and 5.1 mixes of the album, the blu-ray includes a 'Bootleg Mix' of the February 1990 concerts in Montreal, and a selection of demos and b-sides.

Video content includes Seasons Change, an 83 minute documentary on the making of the album, the From Stoke Row To Ipanema documentary and the full Rock Steady concert performance. Also included are the promotional videos for Hooks In You, Easter and The Uninvited Guest.

To Preorder your copy of the CD/BluRay Special Edition, click here.

To Preorder your copy of the Vinyl Special Edition, click here.

All preorders across both formats will receive a signed print of the album artwork (limited to the first 4000 orders).

PLEASE NOTE THAT THIS ITEM IS A PRE-ORDER WHICH WILL BE RELEASED ON MAY 19th 2023.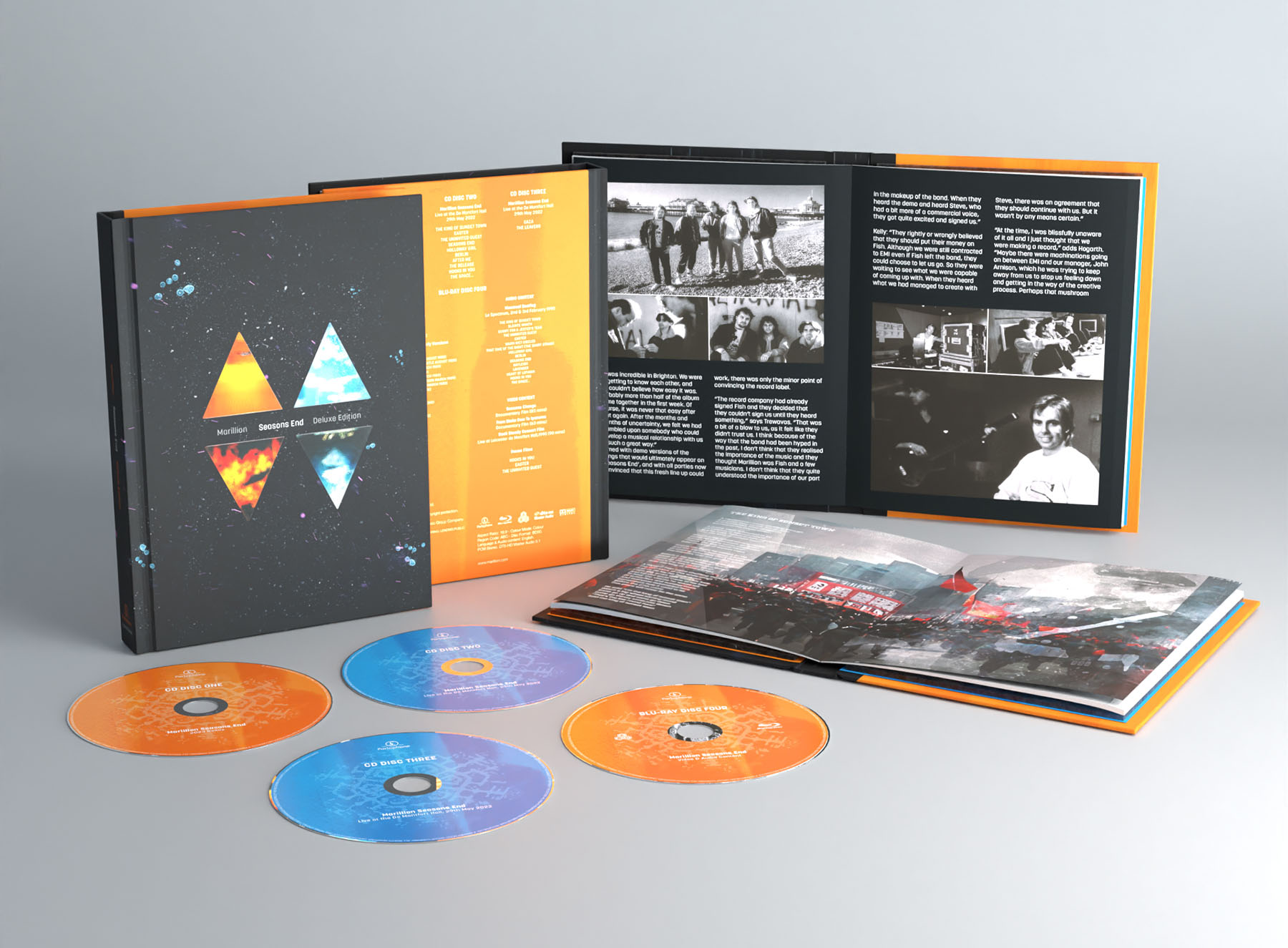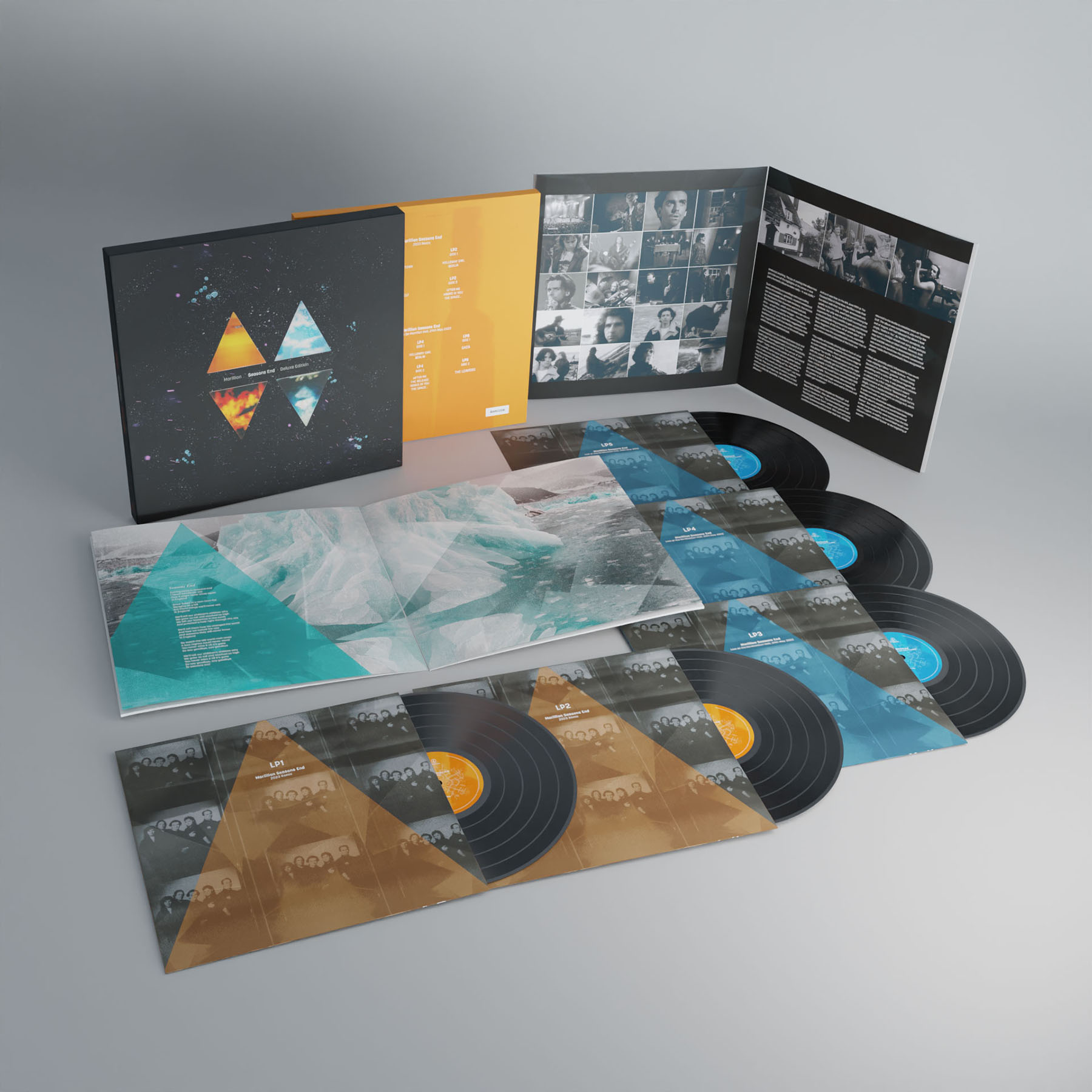 Track Listing


DISK ONE: SEASONS END (2023 Stereo Remix):
The King Of Sunset Town
Easter
The Uninvited Guest
Seasons End
Holloway Girl
Berlin
After Me
Hooks In You
The Space

DISC 2: LIVE IN LEICESTER 2022 (Part 1)
The King Of Sunset Town
Easter
The Uninvited Guest
Seasons End
Holloway Girl
Berlin
After Me
The Release
Hooks In You
The Space



DISC 3: LIVE IN LEICESTER 2022 (Part 2)


Gaza
The Leavers: i. Wake Up In Music



DISC 4: BLU-RAY


AUDIO
Seasons End (2023 Remix) - 48/24 Stereo LPCM
Seasons End (2023 Remix) - DTS-HD Master Audio 5.1
Seasons End (2023 Remix) - 48/24 5.1 LPCM
Strings Groove (Dalnagar Castle August 1988)
Strings Groove With Synths (Dalnagar Castle August 1988)
Amsterdam (The Space Demo, 1989)
Easter (Demo, 1989)
Hooks In You (Early Version 1989)
At The End Of The Day (The Release Early Version, 1989)
Sunset Town (M8 Idea, h Dictaphone, 1989)
The Uninvited Guest (12" Mix)
The Bell in the Sea
The Release
The King Of Sunset Town (Demo)
Holloway Girl (Demo)
Seasons End (Demo)
The Uninvited Guest (Demo)
Berlin (Demo)
Bell In The Sea (Demo)

VIDEO
Seasons Change (Documentary)
From Stoke Row To Ipanema
Rock Steady Concert Film
Montreal Bootleg (Le Spectrum, 2nd / 3rd February 1990)
Hooks In You (Promo Video)
Easter (Promo Video)
The Uninvited Guest (Promo Video)
---

< back