Rick Armstrong releases his second album


Spatial Elements is the second album of space ambient electronic music from Rick Armstrong, inspired by electronic music pioneers like Tangerine Dream and Vangelis.

The pre-release video is for the track On The Surface Of Luna which begins with a wonderful mood-setting guitar solo from Steve Rothery.

Spatial Elements is released December 2, 2021 and is available via Bandcamp as a CD and digital download.


PROG Magazine said of previous album, Infinite Corridors:



possessing an epic soundtrack feel that conjures memories of the rippling musical backdrop to Blade Runner.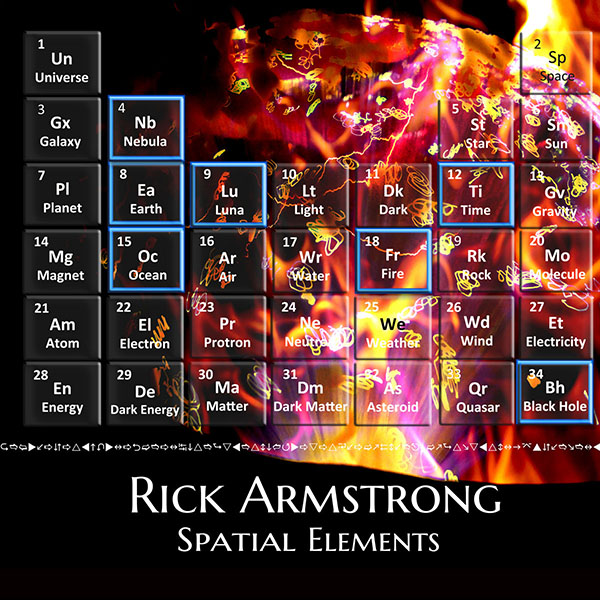 Heart of Iceland
Accretion Disk
Challenger Deep
The Pillars of Creation
Magmatica
On the Surface of Luna
Valley of the Time Tombs
Musical guests: Dave Foster, Steve Rothery
Mastered by: Andy VanDette, Evolve Mastering
Graphic Design: Wendy Darling Blackwood
Video Design: Simon Lowery

---

< back