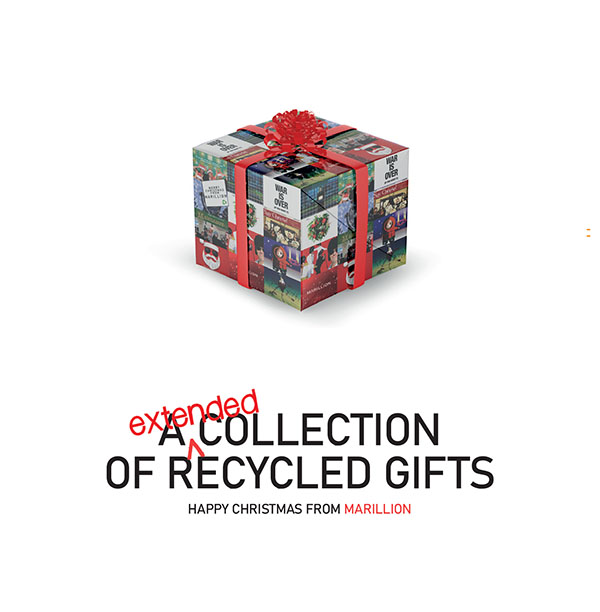 Like the collective heads of the Web UK Team, the vaults at Racket are rather empty. However, Marillion wanted to send something out as a thank you to the Fan Club Members, so it was decided to put together A Extended Collection Of Recycled Gifts.

This comprises of the original release plus three added Christmas songs which were recorded for Web Christmas Gifts previously.

For non-fanclub members there will be a limited release of this in a jewel case.

Tracklist is as follows:
Happy Xmas (War Is Over)
Gabriel's Message
The Christmas Song
Stop The Cavalry
That's What Friends Are For
Let It Snow
I Saw Three Ships
Lonely This Christmas
The Erin Marbles
Little Saint Nick
The Carol Of The Bells
All I Want for Christmas Is You
Have Yourself A Merry Little Christmas
A Child's Christmas In Wales
Don't forget to check to see if your subscription has expired and pop along to the Racket Store to resubscribe if it has.
---

< back