Sue Beasey's reviews of Marillon's two shows on Cruise To The Edge


Here we are at last, in the theatre waiting for Marillion. This is the end of our second day on the ship and we've already seen a number of great bands, but of course, this is why we're here, Marillion night 1 – officially our night to see the band. I cornered Yenz a day or two back and explained that I'd be writing this review and could he save me the setlist to help me out. He said he would, but he was laughing at the time – why he was so amused was soon to become obvious!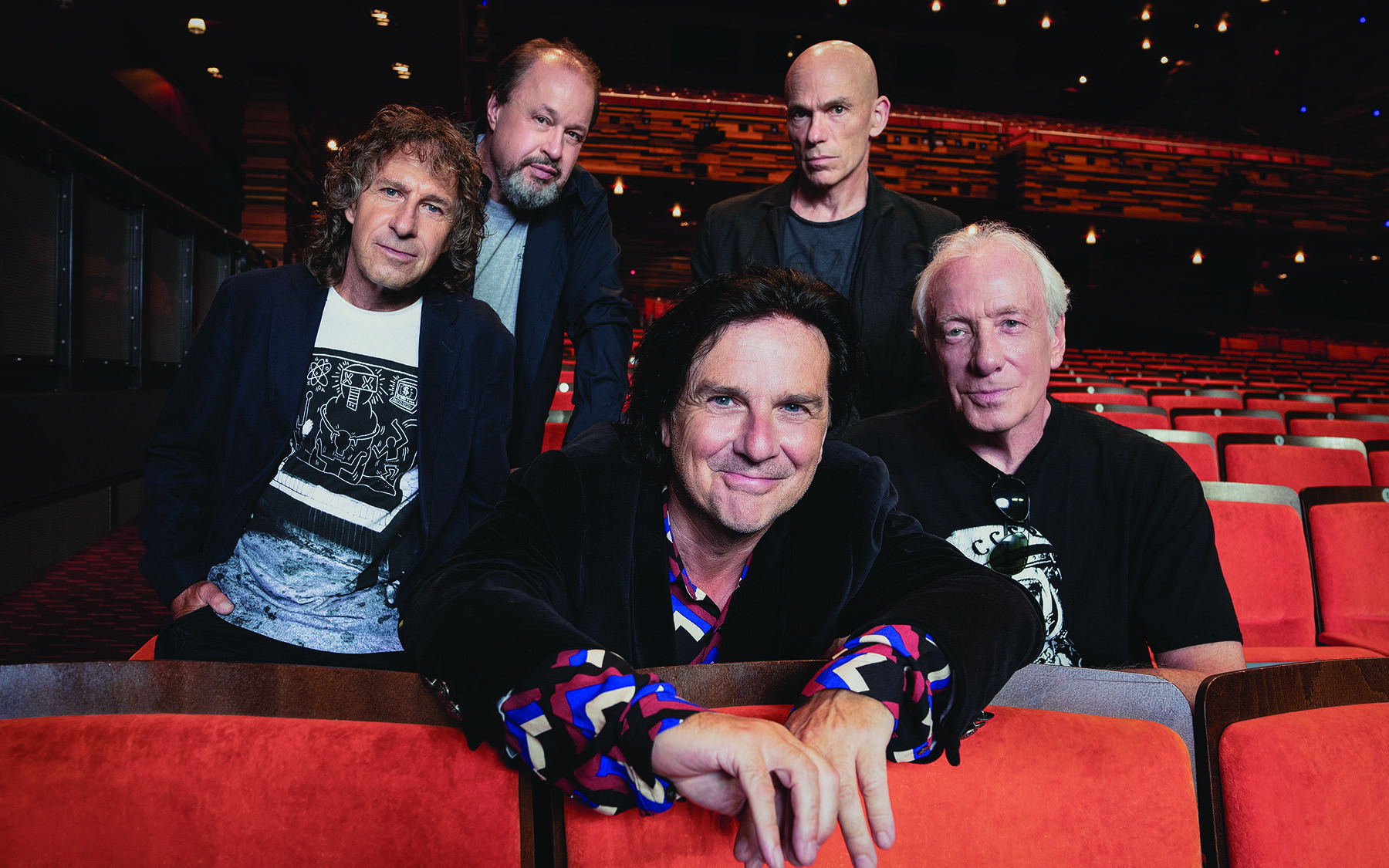 I chatted briefly to the couple next to me, an American brother and sister who were not fans. We'll just watch a track or two out of politeness, they explained, and then we'll head off.

By this point the tension is high – what will they play? What will they come on to? The lights dim – here we go.

h kicks off by saying that they are going to play their new baby in its entirety – "why wouldn't we", he shouts, and sits at the piano. Our group just smiles at each other, excited to see this masterpiece live at last; we had definitely not expected to hear the whole thing. The Cruise tends to be a 'play what they know' kind of event – not a 'let's play them the full album' kind of thing. No wonder Yenz knew I wouldn't need the setlist! "We love you, h", screams a woman in the audience. He grins cheekily in her direction, and we're off.

Be Hard On Yourself begins quietly, with the music ringing out into the audience – the choir kicking in with their almost Gregorian chant, then h is up shuffling backwards "Big ball of rocks and water spinning round in space". The audience appears to be enthralled from the off. We're clapping along and the fans are singing the chorus. It's a rousing song and there's a fair bit of wriggling in our seats, stilling as we reach the final instruction "Paint a picture, sing a song, plant some flowers in the park. Get out and make it better, you've got an hour before it's dark". It's a sobering thought and there's a brief silence and then then a good proportion of the audience are on their feet and cheering.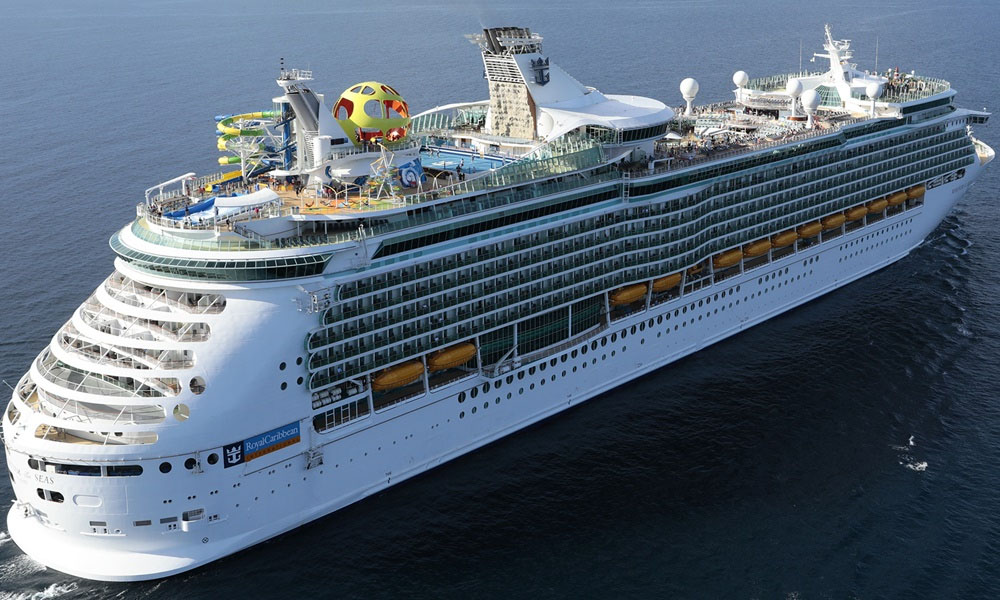 On we go into Reprogram The Gene, beginning of course with the joyful sound of children in a playground – I can't help smiling as h's hands wander towards his crutch and chest during the "I don't want to be a boy, I don't want to be a girl" part. h's singing is incredibly forceful in this song – and his voice is firm as the lines go on and on without pause. I love the way he sings this song, wave after wave of words. We reach the final line – "let's all be friends", and my friends and I are hugging briefly, feeling very emotional.

It's a very different thing being at a gig where possibly 50 or 60 percent of the audience aren't fans. There's a tendency for people to leave after a couple of songs and people are leaving, but only a very few. It seems most of us are captivated by this incredible performance.



A part of me is actually dreading hearing Care live. I haven't been able to hear it at all yet without shedding a tear at least and sobbing at worst, but inevitably here we go.
We're moving through the album at quite a pace, smoothly transported from one track to another. The audience is still, no one is leaving the auditorium now – the audience are in the palm of the band's hands. The band seem completely relaxed and there's very little talking from h between songs. At one point h starts to tell the audience what's coming next, but endearingly, he can't remember all the names of the tracks. No one cares – he remembers everything he needs to know about the songs and sings each one faultlessly.

The band strike up Only A Kiss and it's Pete who steals the show here, his bass playing immaculate and clear. It's a beautiful piece of music, and far too short.

We move into Murder Machines and I'm sure all of us felt the emotional tightness of having been trapped by the virus for so long. Unable to put your arms around anyone, in case you kill them with love. The meaning of this song is so poignant and so painful, I can't believe there is anyone who remains unmoved.

The Crow And The Nightingale next – it's clear this song means a lot to h and he sings it beautifully, pouring out his heart about the man whose music he loves and who has been a huge influence. It's a quiet song for a live performance, but the audience is attentive and silent; you could hear a pin drop. Rothery's beautiful and subtle solo brings the song to its peak, before we're back with h singing soulfully about poor Helen of Troy in her padded cell.

The band are performing without a back film and the lights have been stunning all the way through. When we get to Sierra Leone they hit an even further high – colouring the stage until you could believe you were "sleeping in the white sand of Sierra Leone"'. The lighting in the blue warm air part is absolutely exceptional – obviously mirroring the lyric 'see the colours split and light divide, she sends me into dreams, A fire she has inside indigo and green'. Again, a magical performance of a wonderful song.

A part of me is actually dreading hearing Care live. I haven't been able to hear it at all yet without shedding a tear at least and sobbing at worst, but inevitably here we go. h is bobbing about to the almost reggae beat of Maintenance Drugs, up tempo and upbeat to begin this epic. "No one knows how much time, no one knows", h sings to us, reminding us of the inevitable. We're moving towards THAT solo and the unbearable end. The lyric following 'These are the days that will flash before our eyes at the end', seem almost unbearably personal and I can hardly bear to hear them. By this point tears are streaming, and I can see that all of our group are in the same state. The "angel comes to carry me home" and we are done. Arms around each other, the emotion just too much. There is a heavy silence, just for one moment and then the audience is on its feet as one. Cheering and clapping and shouting for the amazing performance they have been witness to. The brother and sister next to me are up on their feet too – still there after the whole performance, as emotional as the rest of us.

The album is so perfect and complete in itself that I just can't imagine hearing it split into songs. It must be absolutely exhausting to perform. Personally, I am completely wrung out and drained and would happily have left it there, but no, they're coming back on for the encore. Mark Kelly said a few weeks later, that the audience crying is very distracting to the band. Well, perhaps he ought to have a word with h about his lyrics!



We're taken on an emotional journey again. Moving from one beautiful performance to another.
They are soon back on and we hear the opening notes of The Invisible Man. Possibly my absolute favourite Marillion song and so I'm very happy to go on this fantastic journey. What a song it is: twisting and turning from section to section. As always, it's over all too soon as a troubled h screams 'oh leave me be'…. Pete seems to be having some kind of issue towards the end of the song, but it isn't audible to the audience.

Next, the throbbing beat of Power is underway. Pete's problems appear to be persisting and h sidles up to him, seemingly to show his support. The band crashes into Power, h doesn't, loses his place and looks horrified before briefly leaving the stage. The band follows and they are gone for a couple of minutes before coming back and performing perhaps the best version of Neverland I've ever seen and I have seen it a lot! h's voice is absolutely on form as he howls "but when you're gone, I never land in Neverland". I'm in tears again, what a night, what a performance, what a bloody amazing band.

Night 2
It is not strictly speaking our turn to see the band. We've watched most of Lifesigns performing on the pool deck and then we head off to see if the nice security guard can be persuaded to let us in to see Marillion. You have to wait for everyone to be seated so we knew we'd miss a little of the action.

On this occasion we're lucky and have seats upstairs on the balcony by the time they are halfway through Be Hard On Yourself. It is another completely faultless performance, no chat between songs, focused, it seems, on giving an absolutely perfect performance. They don't disappoint, once again every one of them is at the top of their game. To my ears the performance is note perfect.

We're a bit more relaxed tonight, as we'd been geared up to the possibility of not getting in at all – oh the relief! Watching from above is very different to watching from 'our' seats downstairs in the auditorium as the sound is very different. A bit louder if anything, which is a surprise, but super clear with no distortion. A few people mentioned afterwards that they thought it was too loud – but that isn't my impression at all. The light show was stunning from below but from up here it is even more spectacular.

It seems that someone might have mentioned to h about pointing at his chest and crotch during Reprogram The Gene, as his hands make a slight journey in those directions but don't quite make it this time, leaving me with a big grin on my face!

We're taken on an emotional journey again. Moving from one beautiful performance to another. Soon Pete is bouncing away at the beginning of Care, Rothery's magical solo soaring to the roof tops sounding even better than last night (how is that even possible?). Finally, the song culminates in h being taken home by angels, accompanied by tears from a good part of the audience. Some quite audibly – I can hear someone sobbing nearby. The audience are on their feet shouting and clapping. Once again, we're emotionally wrung out and ready to either go to bed or have the mood lightened!

The mood is to be lightened! They are back and launching into Separated Out – a complete antithesis to the emotional performance we've just witnessed! This song is just what we all need, and we are bouncing in our seats. The band members are grinning, looking completely relaxed now and enjoying the show as much as we are.

Another astounding performance of Neverland – how can this song just continue to get better and better each time they revisit it – and the show is over. We reluctantly start to leave the auditorium and as a huge fan it is extremely gratifying to hear people who have never heard them before talking about their stunning performance and how they are going to be checking out their back catalogue!

Words by Sue Beasey | Band photo © Anne-Marie Forker/Forker Fotos.


This article should have appeared in the Summer 2022 issue of The Web UK but was omitted due to lack of space and an absence of professional photographs for us to use.

---

< back