In the Spring edition of The Web UK Magazine, a feature on the album Radiation revealed that even some of the band members find it their least favourite album, let alone the fans. This set Roy Pemberton thinking since, in some ways this album is his favourite. He came up with the following theory…


I see Marillion as one of the two greatest bands, the other being… The Beatles, of course!  And therein lies the seeds of my theory. I believe that the evolution of Marillion's music is analogous to that of The Beatles', and in particular that Radiation has been as crucial to the band's evolution as fish climbing out of the sea was to the evolution of mammals and ultimately humans. Pun unintentional (or at least unconscious) in this case.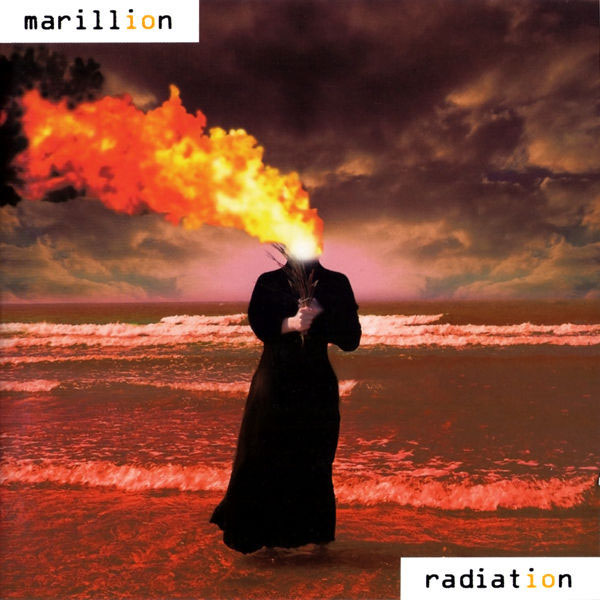 I love Marillion's every offering, so all comments are comparative, and are, of course, only my opinion. Also let me clarify favourite in this sense. Radiation is only my favourite in certain respects. For exquisite music, other albums beat it, but it's for the very non-Marillion nature of the album and the new creative openings that were thus created. It is a demanding listen, and I love it for that. For a non-blues band, Born to Run has to be one of the most exquisite, emotional blues numbers that I have ever enjoyed listening to featuring the shiver-down-the-spine voice of one Steve and the most incredibly soulful guitar playing from the other, and Cathedral Wall still sends shivers down my spine every time I hear it.

My theory is that Marillion and The Beatles have much more in common than may originally meet the eye. Neither band is/was (I'm going to just say 'is' from now on) prepared to compromise their music for the sake of commerciality. Admittedly, there are very different reasons. The Beatles didn't need to, given their unchallenged status. Marillion, on the other hand, have found a level of success with which they are happy, with a smaller, but more devoted following, who will take everything they release on faith, and so allow creative freedom. Both bands merge the most exquisite tunesmith's output with the ability to use orchestration to send the emotions to soaring.



In Radiation and Revolver, we see disruption. Neither album was like anything that had gone before
Now of course, there are some obvious differences, all apart from the era. Most obviously there's the size and nature of the fan base. But these exceptions don't affect the validity of the analogy I am drawing. However, the analogy goes much deeper than that. I believe that Marillion's progress from album to album is a very close analogy to that of The Beatles. I believe that it is possible to compare, album for album, the progress of both bands, and by so doing, gain a deeper understanding of how each album has contributed to their evolution.

The analogy is loose, but I feel it is close enough to demonstrate the principle. Let's take them, tentatively, one (roughly) at a time:

The entire Fish-era (I mentioned taking a few liberties; this is probably the biggest) could, in many ways classify as Marillion's very public apprenticeship, and quite possibly compares with The Beatles during their Hamburg and Cavern era. In the case of The Beatles, it was their time in these venues, especially Hamburg, where they were frequently told to Macht Schau, often playing solidly for 12 or more hours in a go, and in which they really learnt their trade. The Beatles at the BBC is probably the best evidence of the results of this – how many people appreciated what an accomplished and versatile live act they were. Whilst those early Marillion albums may be of a very different ilk, to me they very much have the air, in retrospect, of being a preparation for the great albums yet to come. Alongside this, h was doing something very similar in The Europeans, including making the transition from keyboard player to lead vocalist. This comparison is probably the most tentative of my analogy.

My parallel to Season's End (and, notwithstanding the previous paragraph parts of Childhood's End and Clutching at Straws) comes in the first two Beatles albums, Please, Please Me, and With The Beatles. Just as Marillion were absorbing h into their midst, adjusting to the new line up and preparing for a 'Better Way of Life', so in their time, The Beatles were growing used to two new members – Ringo, of course,  but less obviously George Martin, who had as profound an impact on their evolution as h did on Marillion. The two Beatles albums and the singles released during that period proudly released the band to the world and were the foundation for their international launch and for the tremendous following that remained with them thereafter. Similarly, some of the tracks from Childhood's End and Clutching at Straws paved the way for a new acceptance of Marillion that no longer attracted the 'More Genesis than Genesis' stigma, and this was sealed by the undoubtedly new Marillion that Seasons End launched. Just as those first Beatles albums were strongly founded on material they had developed prior to joining with Ringo and George M, so Seasons End was largely written prior to h joining the band.

Just as Holidays in Eden was the first album turned out by the new band as a complete entity, A Hard Day's Night, (leaving aside the film soundtrack aspect), was the first album for The Beatles that was a product entirely of the Beatles/Martin partnership, as well as giving Ringo a definite and prominent role in his own right. It was the first album to shrug off the legacy of their apprenticeship, being entirely self-penned, new numbers. In the same way Holidays in Eden was the first album to completely shrug off the legacy of the Fish-era. Both albums also turned out some of the most 'catchy' numbers by both bands. Call it commercial if you wish, but that really misses the point.

Now we come to Brave. Love it or hate it, this is almost certainly Marillion's most reflective moment. I may not be completely fair in likening it to Beatles for Sale, firstly because it certainly took far more time and energy for the band than ever The Beatles put into their album. Furthermore The Beatles album gave the world their last return to inclusion of covers of other artists' material in equal measure to their self-penned numbers. Nonetheless, Beatles for Sale is still probably one of The Beatles most reflective moments, too. It is a highly understated album, and is still one of my favourite albums by the band. Like Brave, it received a very disappointing critical reception. I feel that in each band's case, the respective album provided the much-needed outlet for something that each of them needed to get out of their system.

Afraid of Sunlight and This Strange Engine compared to Help and Rubber Soul, if considered simply one-on-one, admittedly present a little more difficulty. I feel that either they need to be compared in reverse order or as a 'two-on-two' comparison.  In very broad terms, Afraid of Sunlight appears to match Rubber Soul more closely, whilst This Strange Engine is more of a match for Help. The first pairing draws in other influences, and seeks to stretch, whilst the second consolidates the already successful traditions. However, it's not as simple as that, with exceptions and crossovers appearing in each of the albums. These timing issues are not important though, with both pairings showing signs that a transition was taking place, leading up to the following critical moment in both bands' evolution.



My theory is that Marillion and The Beatles have much more in common than may originally meet the eye
In Radiation and Revolver, we see disruption. Neither album was like anything that had gone before, and the evidence of both albums is that the band members, collectively or separately were looking for ways to break out of the norm they had so far established. This stage is essential if a band is to move beyond their already excellent plateau to reach for the sublime. During these albums both bands trod ground that was unrepresentative of the band's previous output, and both resulted in fans, and in Marillion's case at least, even band members, disliking some of the results (or at least liking them less). In The Beatles case, they kind of did it twice, first with some aspects of Revolver, and later with The Beatles (aka The White Album). I think the reason for this is that they did not take it far enough first time around. Whilst they pushed the boundaries by any normal band's standard, on Revolver, they did not actually take anything beyond the boundary – so far as history tells it, all members of the band were happy with all aspects of that album.

While it did have the obvious result of leading to Sgt Peppers, which is popularly seen as their sublime moment, I still don't think The Beatles had reached their ultimate goal. Certainly, along with Magical Mystery Tour, this album represents the peak of their psychedelia, but I believe better was yet to come, and to get there they had to go through the disruption again, this time with the White Album. And this time they really did go beyond the boundaries, with such eccentric moments as Good Night, Ob-la-di, Ob-la-da and Revolution 9, and with division and discord in the studio, and even times when Lennon would record for protracted times in one studio whilst McCartney did the same in another one. The result could kindly be described as an eclectic mix, yet I find myself playing it more often than most of their other albums, with one notable exception.

In Marillion's case, they managed to get it right by getting this out of their system in one go, by taking it far enough to create minor discord only as to the content, but still remaining within reason. It's possible that there was a degree of continuation into the next album Marillion.com.

This album, Marillion.com is the hardest to place in the analogy with The Beatles. It is a period of consolidation after the storm that was Radiation. Perhaps there are elements of Magical Mystery Tour or even of those tracks released only for the soundtrack of Yellow Submarine. Or maybe some of the singles or the finer moments of Let It Be  (not forgetting that this preceded Abbey Road in terms of when it was created, despite the order in which they were released as albums). Tracks such as All You Need Is Love, Get Back, Don't Let Me Down and Hey Jude. The analogy is made more difficult because of The Beatles going through the process twice to Marillion's once, but all of these albums lead through to the finest moments, in my view, from both bands.

So, in my analogy, I see Anoraknophobia as the equivalent of Sgt Pepper's Lonely Hearts Club Band, and certainly, this is the time, I think, when people outside of the band's devoted fan following started to look up and say "hey, this is a very different band to the one we previously recall" or some such truism. By now all of the storming of Radiation had been consolidated in Marillion.com, and they were able to move on to performing almost instinctively at a more sublime level. All tracks are high standard but, for me, five stunning tracks stand out (I'll let you name your own). Despite its reputation, Sgt. Pepper didn't include any more than that – go through and discount the ones that you don't think are ground-breaking and then count what's left.

And then finally, Marbles and Somewhere Else match up to Abbey Road. Of course, as this was The Beatles' swan song, all future Marillion albums will only ever be able to be compared to this one. But what an album to be compared to. Despite the folklore and neon light attention given to Sgt. Pepper, Abbey Road is, to me, without question The Beatles' finest moment. It's ironic, of course that they were to achieve this only after they had already decided to go their separate ways. If you haven't done so recently, just listen to this album from beginning to end, and see how perfectly formed the album is, both in its entirety and in the individual tracks, in the wonderful, memorable tunes, and in the phenomenal instrumentation. Well, both Marbles and Somewhere Else achieve the same. And hopefully, so will Happiness Is The Road.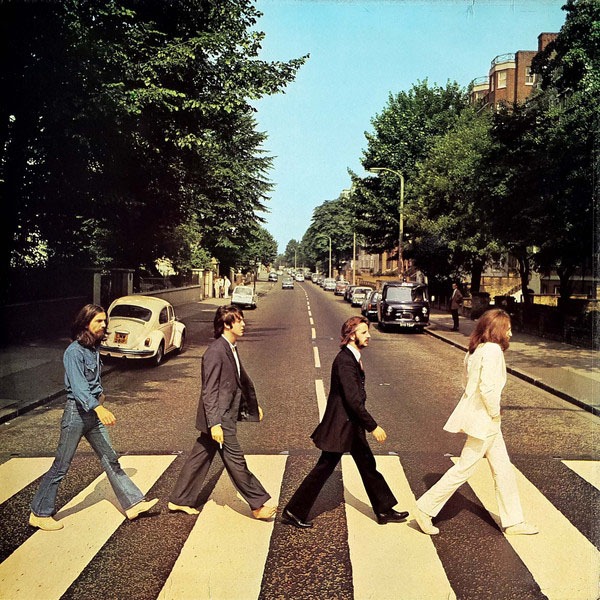 Even if you don't accept the analogy, I feel that this view of Marillion's evolution is at least thought-provoking and may facilitate a greater understanding of each album's role. I keep mentioning evolution, so let's look at that more closely. Evolution's pre-requisite is the generation of mutations. I suggest that Radiation did this, whilst subsequent releases have seen the process of natural selection - survival of the fittest - in operation leading to the musical equivalent of higher life forms. Hopefully, in Marillion's case, the chemistry - or perhaps it should be biology if we are talking of evolution - appears thankfully to have given immunity from the destructive forces that brought about The Beatles demise.

Ultimately, The Beatles analogy merely demonstrates that to be great, bands have to go through similar processes. Revolver was not as highly revered at the time as it has been since. Even more so for the White Album. Some still hate it. Equally, I revere Radiation, because it was pushing the boundaries, and led to the subsequent heavenly music, and because it is a demanding listen. Let's hope that the fact that The Beatles' swan song had 'road' in the title does not provide a portent of the fate resulting from album 15 also including that word…

First posted on the Web UK website in 2008.


---

< back